FC Barcelona president Bartomeu and vice-president Moix visited the Barcelona office of Nikken Sekkei.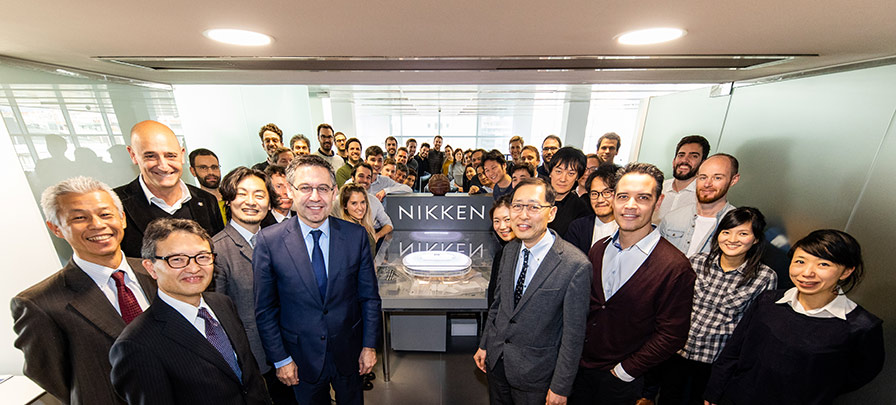 Nikken Sekkei Barcelona Office
©FC Barcelona
On 18th January, the Barcelona office of Nikken Sekkei received a visit from FC Barcelona president Josep Maria Bartomeu, accompanied by third vice-president and commissioner of Espai Barça including future Camp Nou project, Jordi Moix, as well as project director, William T. Mannarelli.
Tadao Kamei, our company's president and CEO; Tadahiko Murao, general manager of the Barcelona office; and Takeyuki Katsuya, director general of design and chief designer of the future Camp Nou project gave a tour of the office for the delegation where the project design is being carried out. There are currently 53 workers at the office: 39 from Nikken Sekkei and 14 from local partner b720 Fermín Vázquez Arquitectos. After the office tour, the progress of the future Camp Nou project was presented by Katsuya.
The vice-president Moix spoke favourably about the work undertaken by Nikken and b720 and the progress of the project. "When we selected the winning project in the competition, it was an idea and a general outline, but now it's a matter of providing all types of details. It's a Japanese approach to detail from every angle on all that affects the stadium, whether we are playing there or not, such as light, wind, temperatures and visibility from every seat. It is a question of doing this in the most efficient way possible, because this was part of the challenge that we had when we got this process underway."
Our president, Kamei, responded that "it is our first project in Western Europe. The Camp Nou is a very traditional stadium for Barcelona and the whole world, and we are very proud to form part of this important project."
The remodeled Camp Nou will be transformed into an open stadium, completely covered by large eaves and an open concourse over the entire periphery, utilizing the current structure, with an increased capacity of up to 105,000. By eliminating the exterior of the stadium, visitors will be able to feel the sense of unity with the city of Barcelona. We expect it to be a special space loved for many years by all generations.
From left: Tadahiko Murao, FC Barcelona President Josep Maria Bartomeu, Tadao Kamei, and Project Director, William T. Mannarelli
©FC Barcelona


Presentation by Katsuya Takenori
©FC Barcelona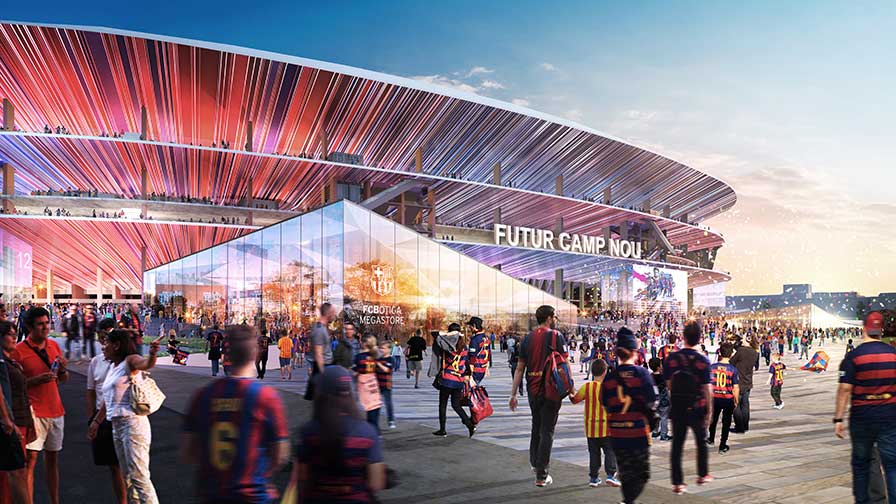 The Future Camp Nou Project
©FC Barcelona