Nikken Sekkei presents its "Stay Cool Pavilion" at Bangkok Design Week 2021
Nikken Sekkei is set to showcase a pavilion at this year's Bangkok Design Week event taking place at Bangkok, Thailand from June 12-20, 2021.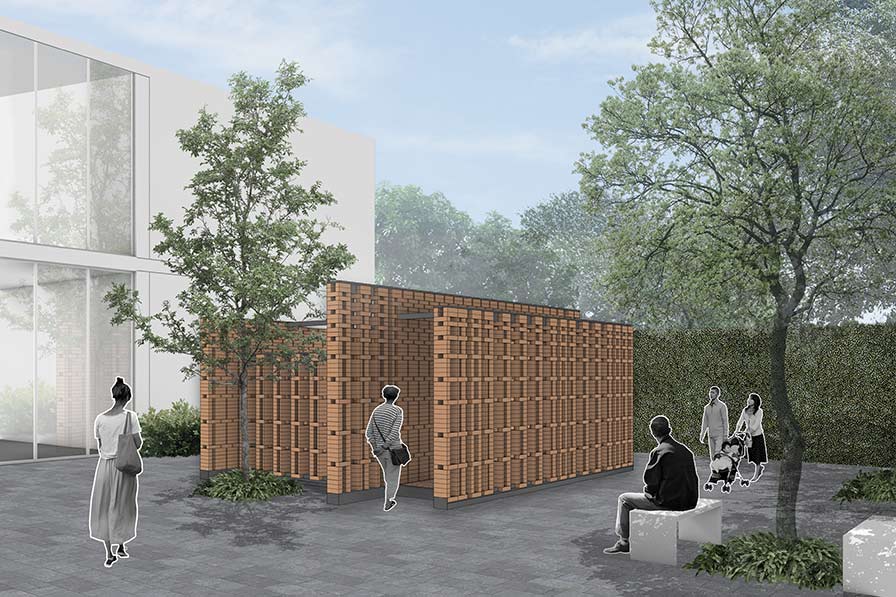 In the midst of multiple challenges in Thailand and the world such as PM 2.5 air quality, Covid-19 and perennial issues like the Heat Island Effect Nikken believes its design approach can be perfectly adapted to Thailand's geography, climate and local conditions including the application of such design solutions as
BIOSKIN TECHNOLOGY, REUSABLE or RECYCLABLE MATERIAL and ZERO-ENERGY.
Nikken pioneered a version of the BIOSKIN façade system on
the NBF Osaki building
in Tokyo, Japan. The original façade in Tokyo was made of ceramic tube through which harvested rainwater is reticulated and through evaporation, cools its surroundings contributing to mitigating urban heat island effects.
Now Nikken's BIOSKIN façade Technology will be incorporated in the "Stay Cool Pavilion", a pavilion that instead of ceramic tubes, will utilize "terracotta brick", a commonly available local material used in most buildings across Thailand and in particular the Charoenkrung district where the event is to be held.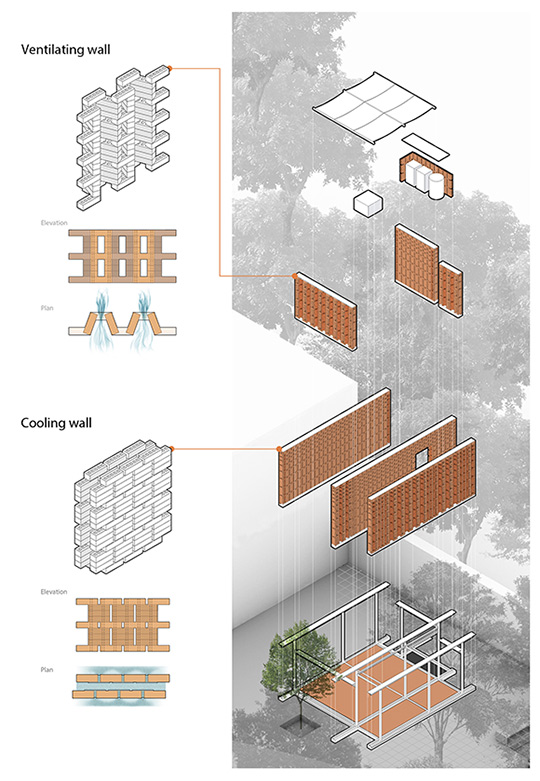 The pavilion will leverage Nikken Sekkei's Design Philosophy from NBF Osaki building in Tokyo to respond to Bangkok Design Week 2021's concept theme of "Resurgence of Possibilities". The "Stay Cool Pavilion" demonstrates how local materials can create new possibilities when used innovatively while at the same time it is positioned to create a comfortable public space that returns moisture to the atmosphere.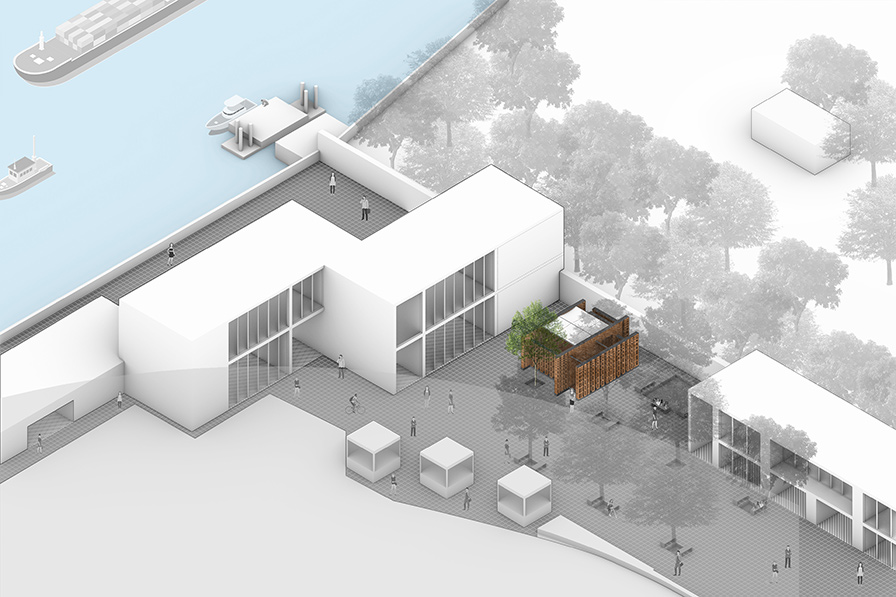 The plaza in front of CAT Tower is a great location for the pavilion. It is a sunny spot near the Chao Phraya River, ideal for showcasing the potential of terracotta brick as a transition between traditional and new architecture and as a natural material within this surrounding context of water and greenery. The pavilion will provide a welcome space for relaxation and recreation during Bangkok Design week as well as becoming a draw card for the event itself.