Comfort after Two Minutes of Sitting on a Direct Body Cooling Sofa: Introducing the Cool/Warm Sofa of the Hamamatsu Shinkin Bank
Scroll Down
The average waiting time at the Shinkin Bank is said to be around 10 minutes. With the general air conditioning conventionally used, it takes at least 10 minutes to feel comfortable after coming inside, which can hardly be considered to be a pleasant environment for customers. As an idea for resolving the situation, for the lobby of the Ekinan Branch of the Hamamatsu Shinkin Bank, the first furniture to have direct air-conditioning functions was developed: the Cool/Warm Sofa, introduced herein.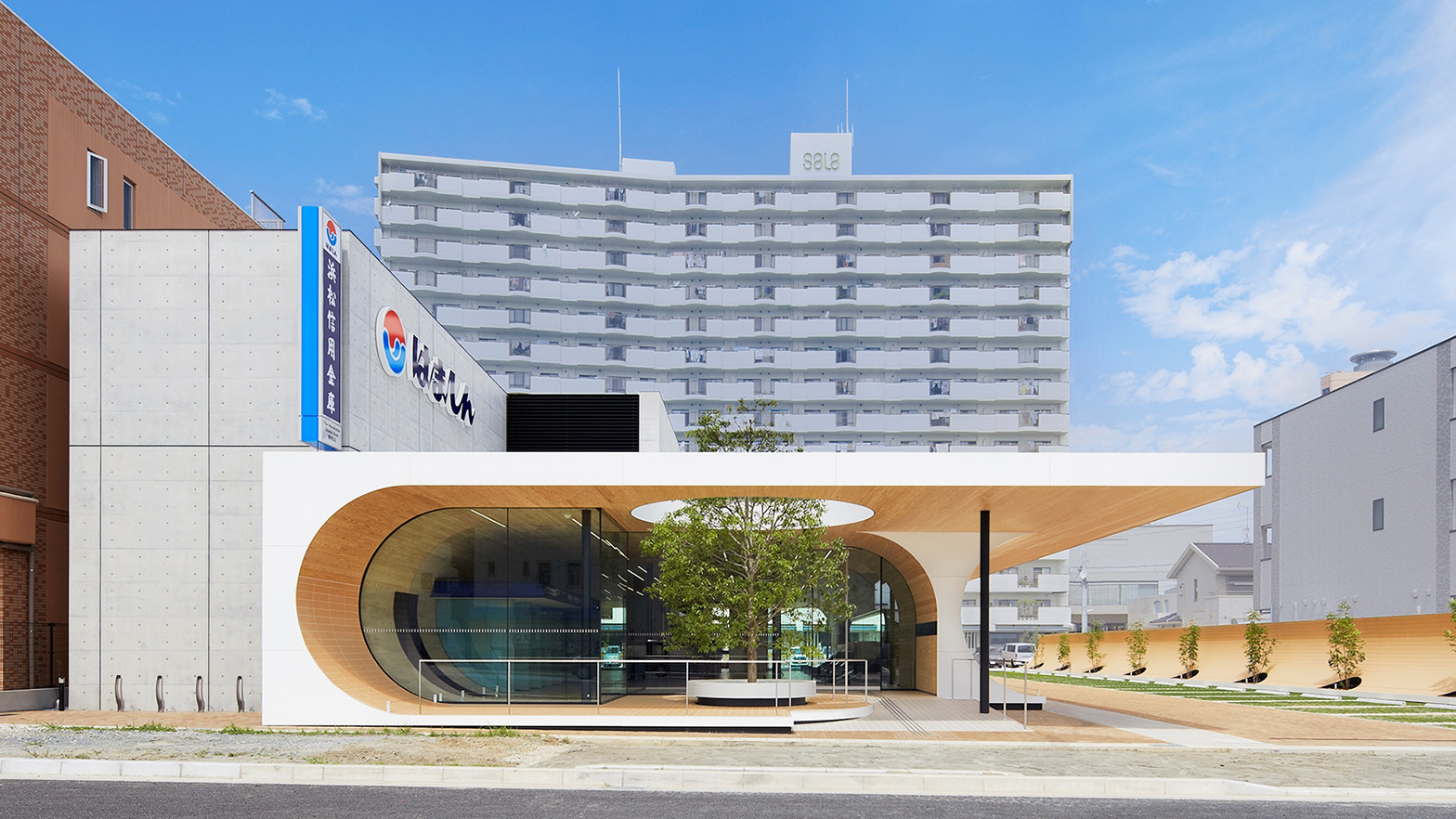 A Sofa Able to Directly Air Condition the Human Body
By equally emitting air-conditioned air from the seat and back, the Cool/Warm Sofa provides customers with direct heating and cooling. Although furniture with air conditioner outlets attached existed previously, the emission of air from the seat and back, which contact the human body, is unprecedented.
This system was devised not to air-condition the entire space but rather to work directly on the human body, allowing people to feel comfortable immediately after entering the bank and sitting down.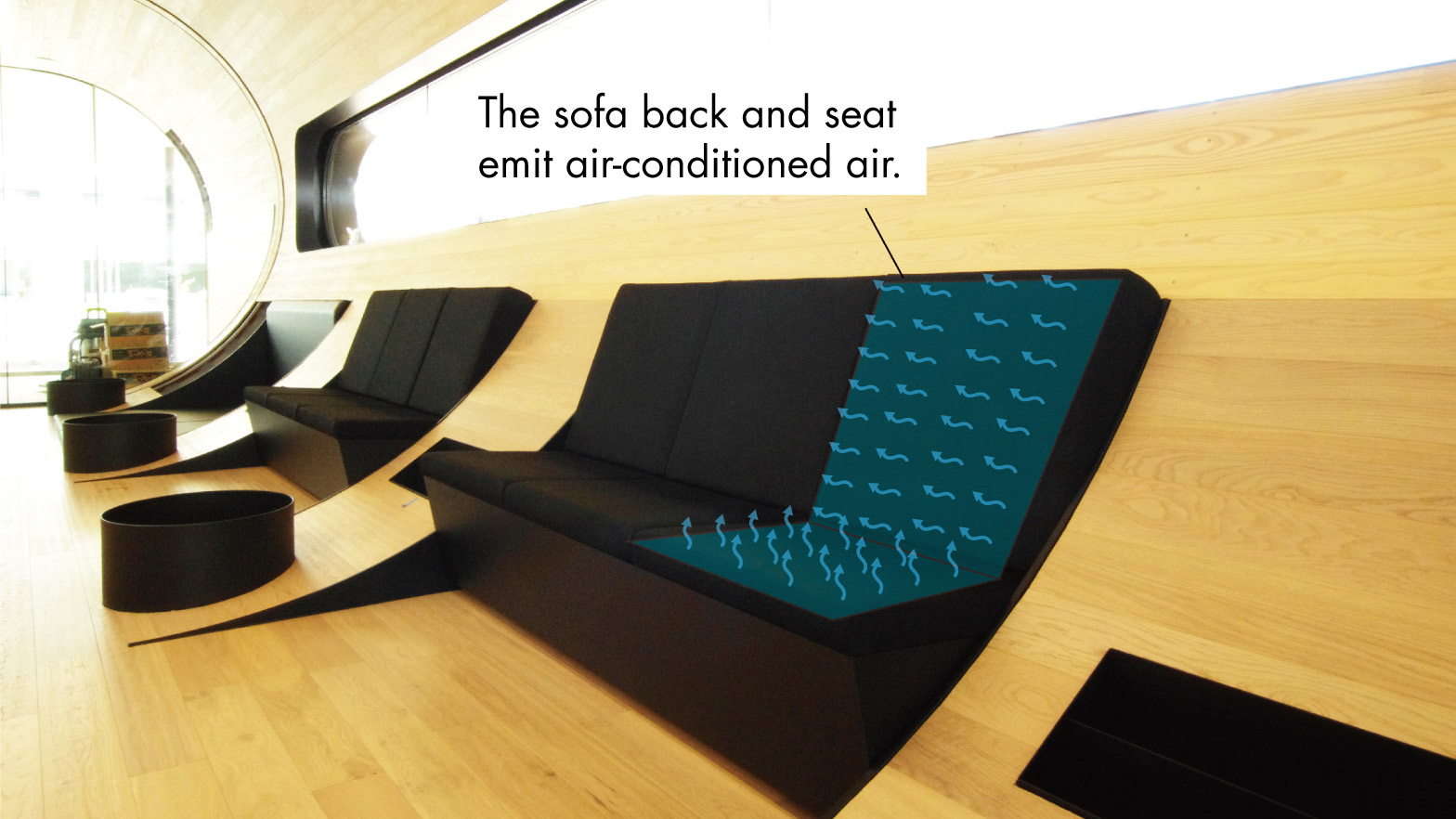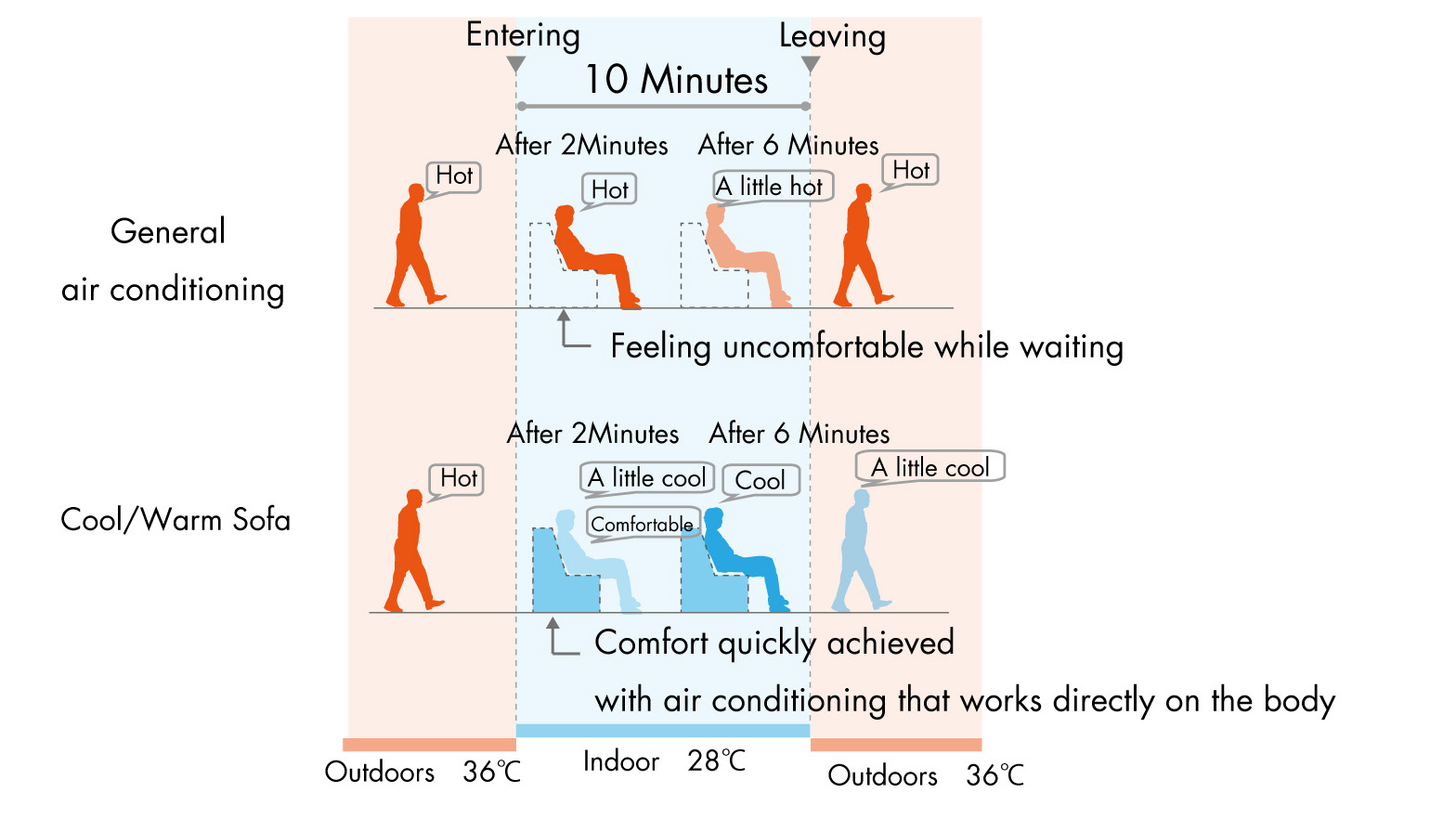 Customers Adjust the Comfort Switch as Desired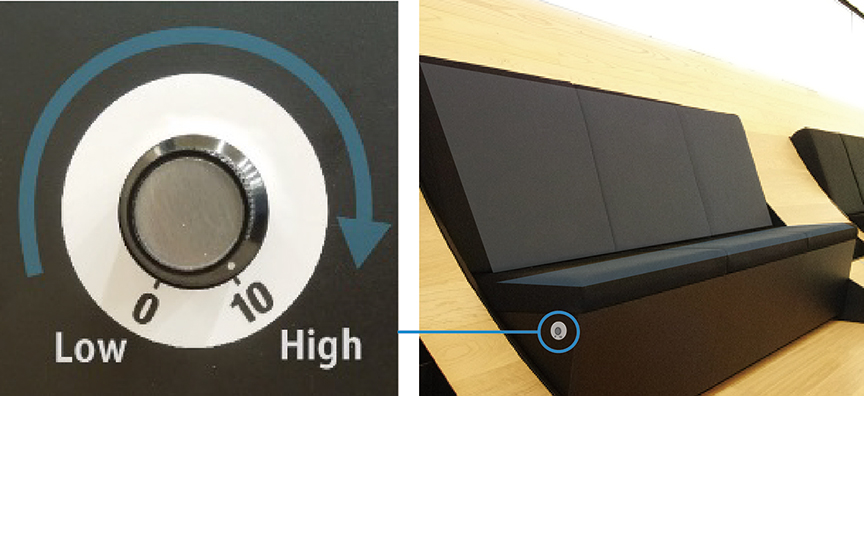 Small-scale commercial facilities like the Shinkin Bank are frequented by a variety of people who, naturally, share the same space despite their differences in thermophysiology and state of mind. One feature of this system is that it allows everyone to create the environment that suits them individually because each sofa is equipped with an air volume control dial: the Comfort Switch.
Actualizing Energy Savings with the Ultimate in Local Air Conditioning: A 50cm Radius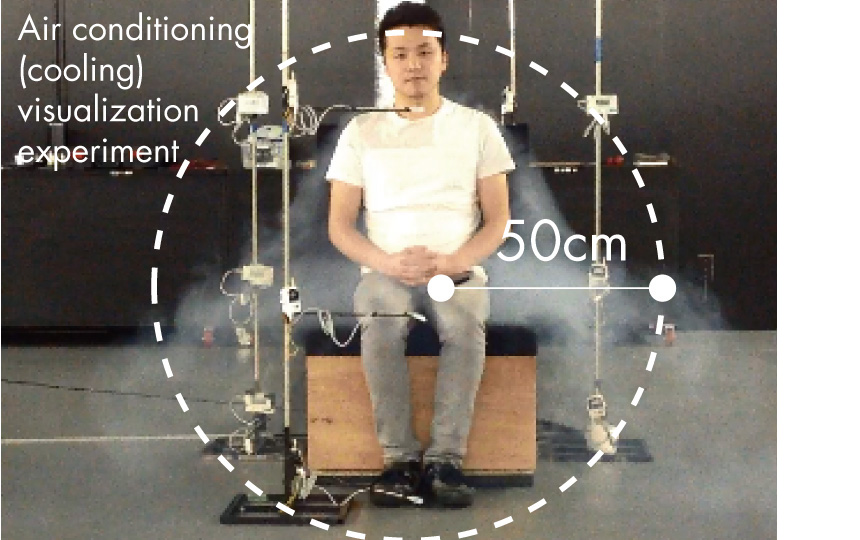 With the indoor temperature in summer at the Cool Biz setting (28oC), localized air conditioning of the area around the sofas is possible.
Having air conditioning localized around the human body rather than covering the entire space results in a comfortable space, achieved with little energy.

Experiments Demonstrate Comfort after Two Minutes of Sitting
After the Cool/Warm Sofa was completed, experiments were conducted on subjects in summer that demonstrated its effectiveness.
With regular air conditioning, it takes at least 20 minutes for people to feel comfortable after entering the premises. With the Cool/Warm Sofa, in contrast, it was confirmed that people feel comfortable in two minutes, which is immediate. With effective cooling of the back and the femoral region, which easily perspire particularly in summer, comfort is achieved after two minutes of sitting.
In future, we will continue to investigate the energy-saving effects and also plan to verify comfort ratings for heating.