Ariake Gymnastics Centre Wins Engineering Prize at
World Architecture Festival 2021
Nikken Sekkei, Shimizu Corporation Share Accolades
Ariake Gymnastics Centre  Photo by: Ken'ichi Suzuki
(TOKYO) – Ariake Gymnastics Centre, a project by Nikken Sekkei and Shimizu Corporation, has won the WAF Engineering Prize at the December 1-3 online World Architecture Festival (WAF) 2021 award event.

Ariake Gymnastics Centre was also highly commended for the WAF award in the Sport - Completed Buildings category. Separately, Kikkoman R&D Center, a joint Nikken Sekkei-Kajima Design project, was shortlisted for the WAF Higher Education and Research - Completed Building award.
Kikkoman R&D Center  Photo by: Harunori Noda [Gankohsha]
Ariake Gymnastics Centre achieved a third honor in being shortlisted for the Best Use of Certified Timber Prize, an accolade supported by the Programme for the Endorsement of Forest Certification (PEFC). PEFC is a non-profit, non-governmental global alliance of national forest certification systems dedicated to promoting sustainable forest management through independent third-party certification.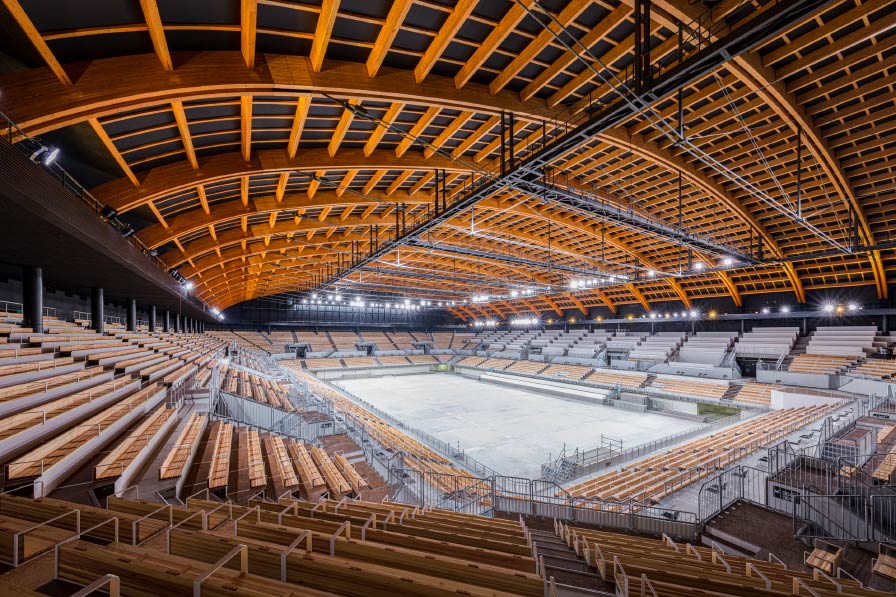 Ariake Gymnastics Centre  Photo by: SS Co., Ltd.
About the World Architecture Festival:
The World Architecture Festival (WAF) is an annual festival and awards ceremony, and one of the most prestigious events dedicated to the architecture and development industry. The event consists of three days of keynote talks, awards, and fringe events, featuring leading global architectural thinkers and industry personalities live-streamed exclusively to festival delegates. In response to continuing COVID-19 travel restrictions, this year's award event was changed from the originally planned Lisbon location to a live-streamed event with an interactive digital format. With 18 digital crit rooms and 18 trios of international judges, the WAF 2021 offers the largest amount of content in the festival's history.
About Ariake Gymnastics Centre:
Architect : NIKKEN SEKKEI LTD + SHIMIZU CORPORATION
Concept design/Developed design supervision: Nikken Sekkei Ltd
Developed design: Shimizu Corporation, Masao Saitoh (engineering adviser)
About Kikkoman R&D Center:
Architect: Kikkoman CorporationDesign: Nikken Sekkei (schematic design and design development review), KAJIMA CORPORATION(design development)