NIKKEN SEKKEI WINS THE SBERBANK CITY COMPLEX COMPETITION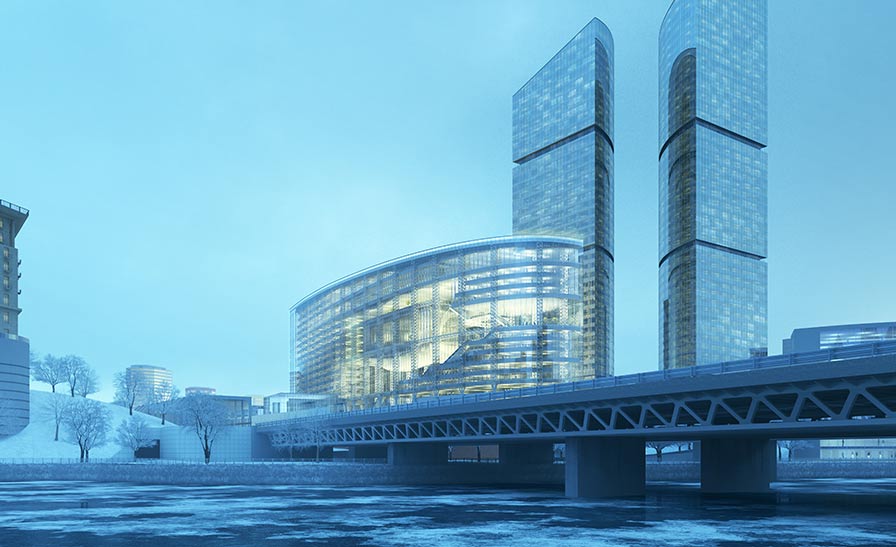 Nikken Sekkei is pleased to announce the appointment of the international design competition for the architectural concept of the Sberbank City Business Complex PJSC's territory and the related social and cultural center building. The proposal was based on the concept of two evolving cities that complement each other: Moscow and Sberbank City, where Moscow is a vibrant business city and Sberbank is its innovative banking heart.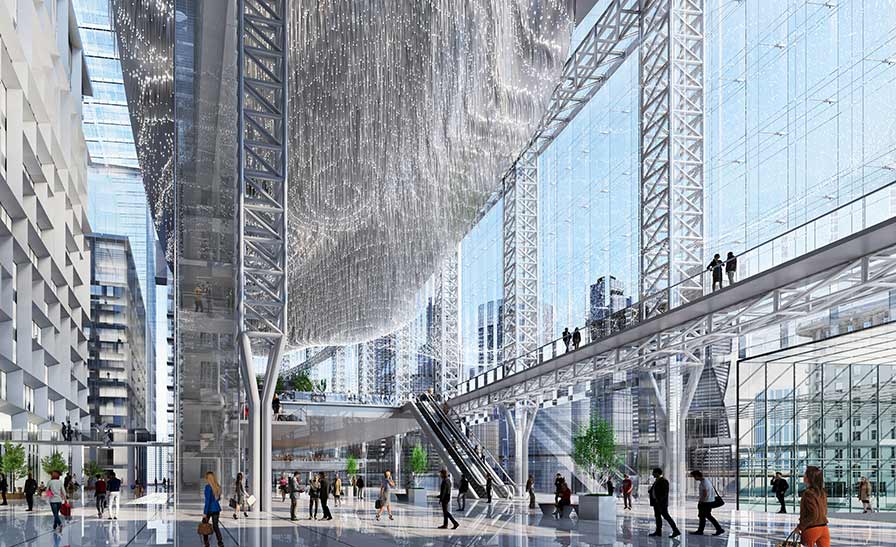 Despite the narrow configuration of the site - 30 m wide maximum -, Nikken Sekkei's proposal presented the creation of a simple volume with a rich program of public and work spaces that also include a museum, a visitor center, a medical and a sports center with direct access to the offices. With an elegant wedge-shaped design, the future building beautifully integrates with the surrounding landscape while conforming to the strict program conditions. To ensure an efficient and effective plan, the construction program is divided in two distinct zones: one for employees and one for the general public. A mega void space, filled with greenery and light, parts the upper and the lower portions of the area. This void space includes a plaza on ground floor, which extends to upper levels through stepped green terraces, creating a pleasant indoor park to be used all year round.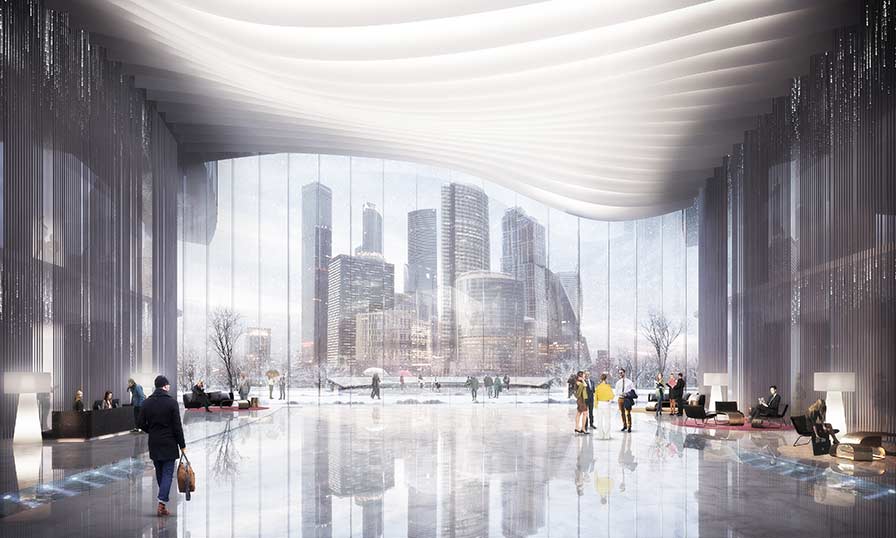 The complex will also offer a multifunctional multimedia area, suspended in the middle of the cultural center, with a variable volume to ensure the holding of international forums and conferences. This Floating pavilion accommodated with light fibers, illuminates the whole surrounding environment. And to top up all the project's features and amenities, a magnificent view over Moscow will be opened to delight both employees and visitors.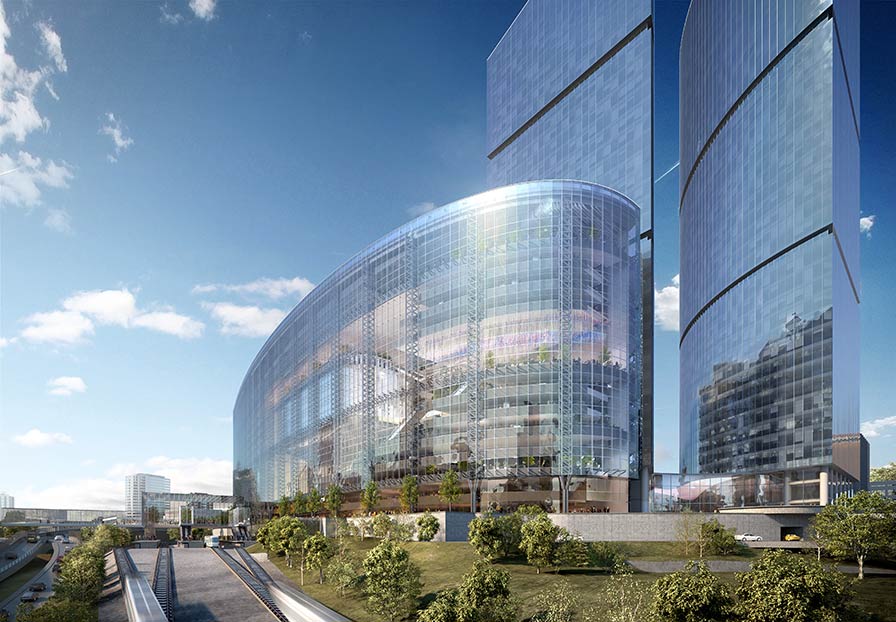 The competition was launched in April 2019 and saw the participation of leading architectural firms and professionals. The appointment of Nikken Sekkei was determined by Sberbank on the 20th of August 2019.