THE W350 PLAN IS THE WINNER OF THE SUSTAINABILITY PRIZE CATEGORY AT MIPIM/ ARCHITECTURAL REVIEW FUTURE PROJECTS AWARDS 2020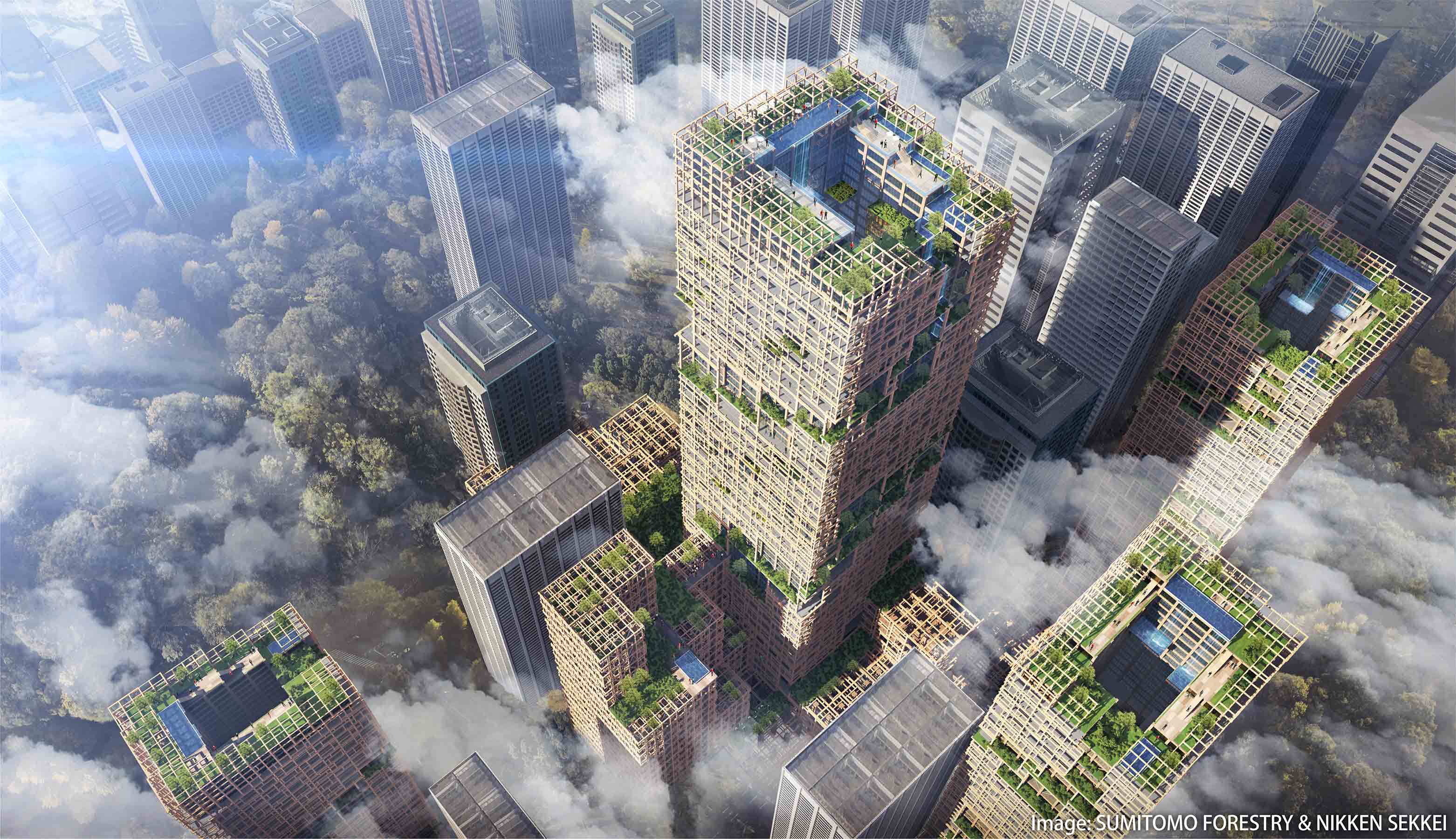 The concept for Sumitomo Forestry's W350, the world's tallest timber high-rise designed by Nikken Sekkei, is the winner of the Sustainability Prize category, and is Highly Commended in the Tall buildings (more than 30 storeys) category at MIPIM/ Architectural Review Future Projects Awards 2020.

MIPIM/ Architectural Review Future Projects Awards celebrates excellence in unbuilt or incomplete projects, showcasing projects from around the globe.

The W350 Plan is a research and technology development concept to build a 350-meter high timber skyscraper by 2041, the year Sumitomo Forestry Co., Ltd. celebrates the 350th anniversary of its founding. With the aim to create environmentally-friendly, timber-utilizing cities that are transformed into forests through wooden high-rise buildings, this project will contribute to people, society, and the global environment through futuristic technologies including the development of building methods, eco-friendly technologies, and trees as resources and building materials.

Sumitomo Forestry is responsible for the project concept and lumber engineering, while Nikken Sekkei is responsible for the architectural design and structural design of the emblematic 350-meter high wooden building.