Nikken wins the Gazprom Neft competition for a new space for business and public use at the Okhta Cape in St. Petersburg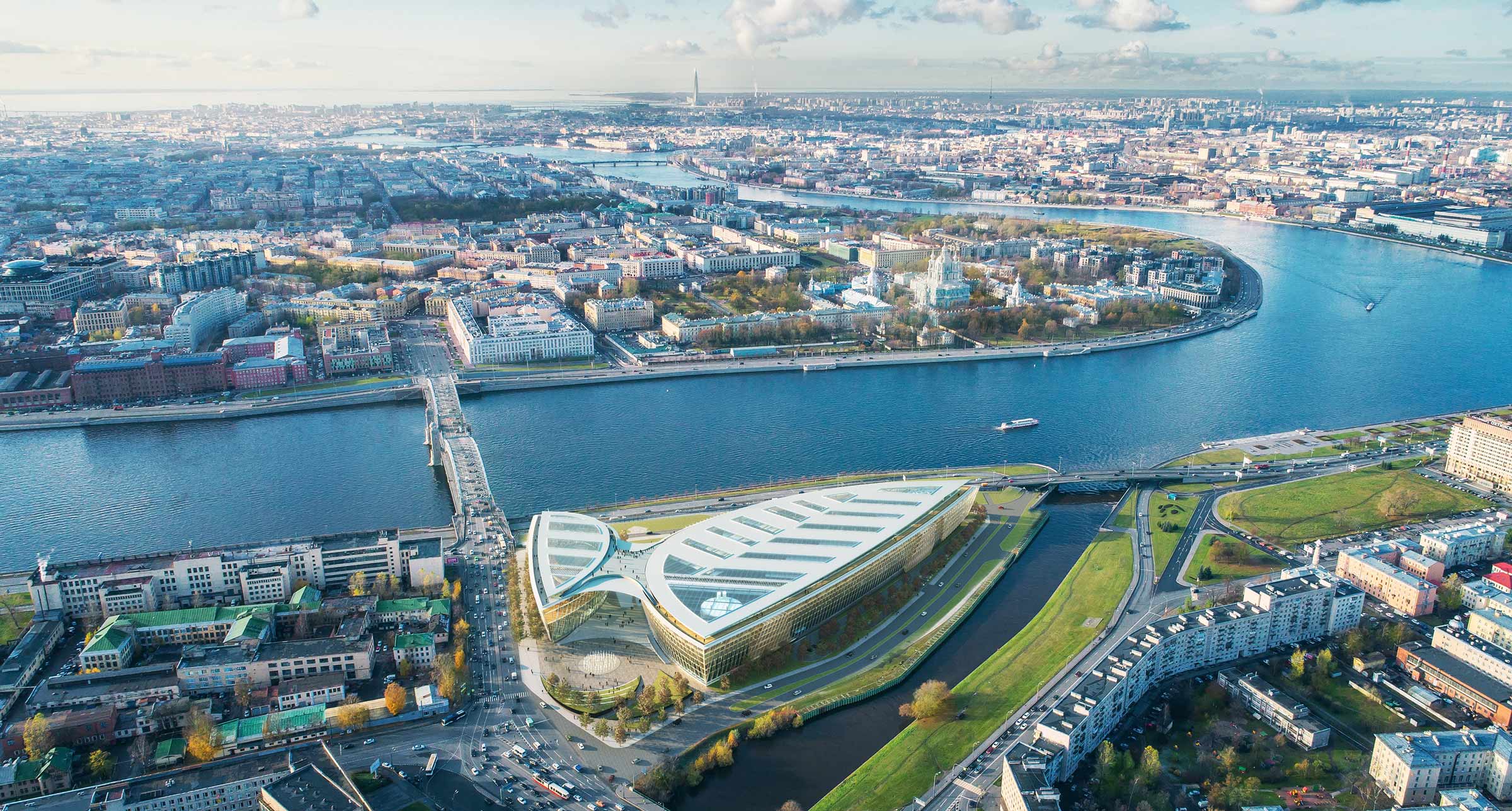 Nikken Sekkei is happy to announce that on the 2nd of March, 2020, its Crystal Vessel project, a 28-meter-high complex of two buildings and a park overlooking the Neva embankment, won the Gazprom Neft international competition for the development of an architectural concept for the development of the territory on the Okhta Cape in St. Petersburg.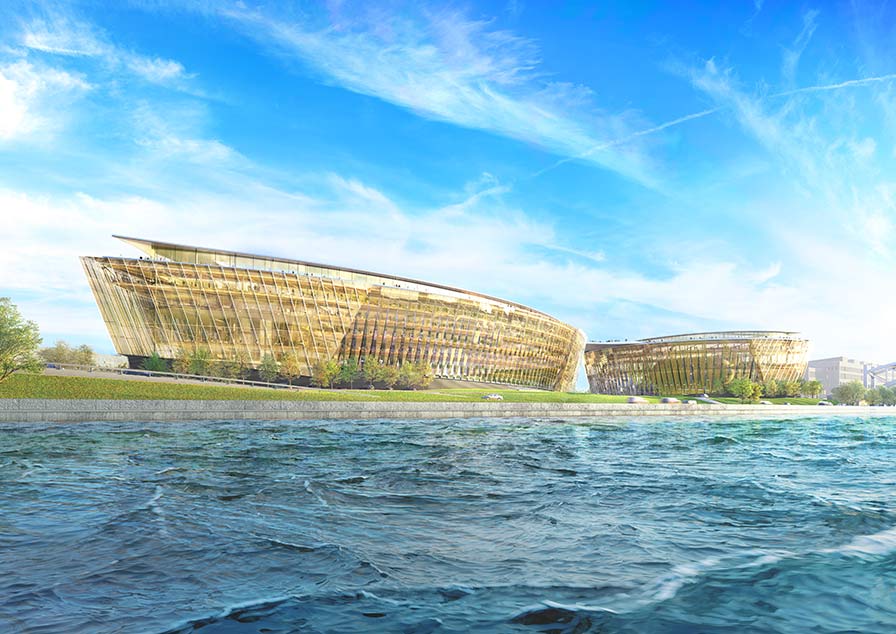 Being St. Petersburg, a special city in which any architectural project must always be approached with extreme caution and responsibility, the basic principle of Nikken Sekkei's Crystal Vessel concept is to respect the history of the city and look to the future. The project tries to express in its architecture the genius of this place; a celebration of its deep historical connection with the development of Russia as a great naval power. Furthermore, it creates a world-class architectural project delivering more openness and transparency to the area, making it accessible and attractive for citizens and tourists.

This 28-meter-high complex includes a multifunctional public area that will host space for exhibitions, conference rooms, restaurants, cafes, sports and medical centers, as well as various public services. In the rest of the complex, a Gazprom Neft workspace will be created with centers for technology development and international project management. The dominant feature will be an open-air observation platform, which is planned to be placed at the open air passage connecting the two buildings.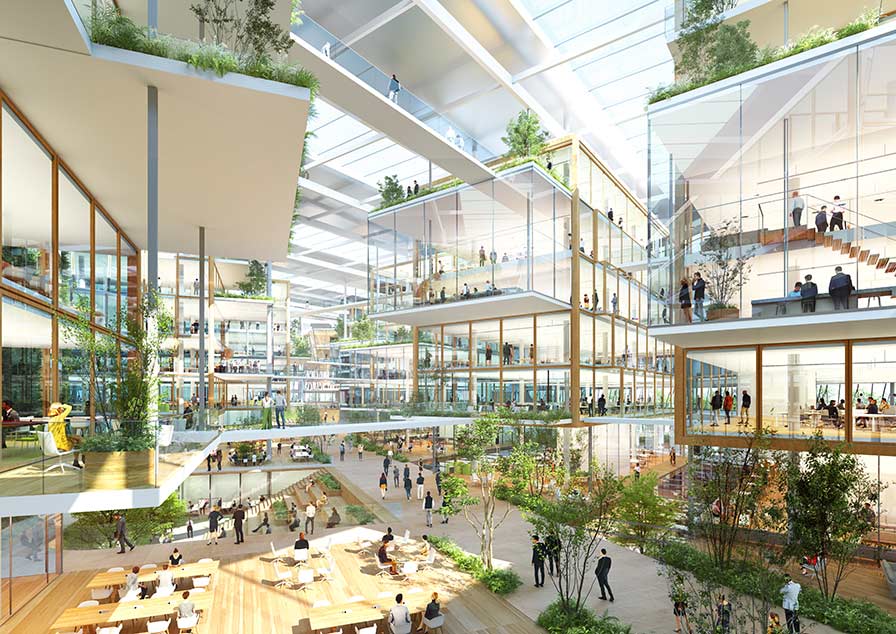 The landscape at the Okhta cape intentionally sets an axis that pays tribute to one of St. Petersburg's historical landmarks and the Neva River. This axis creates 'through visibility' from the intersection plaza southeast of the site, through the waterfront park and the Neva River, and to the Smolny Cathedral and its adjacent park. It is estimated that the public area and the park on the waterfront will be able to receive up to 1,000 visitors daily.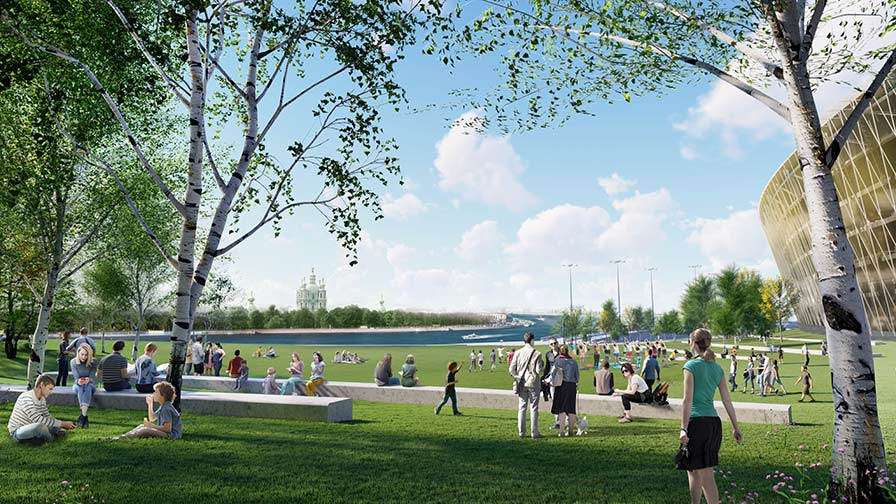 7 international companies were invited to participate in the first stage of the competition. After a first round of presentations, 4 of them were selected for the second final stage.