Japan Ambassador to Saudi Arabia Visits Tadawul Tower
(Riyadh) – Japanese Ambassador to Saudi Arabia Iwai Fumio paid a visit to the Nikken Sekkei-designed Tadawul Tower on July 2. Nikken President and CEO Atsushi Omatsu, chief architect Yamazaki Takamori, onsite architect Hioki Takehito and regional director Fadi Jabri assisted in guiding the tour for His Excellency. The visit is significant as Tadawul Tower may be substantially completed by the end of July; a grand opening ceremony is expected later this year.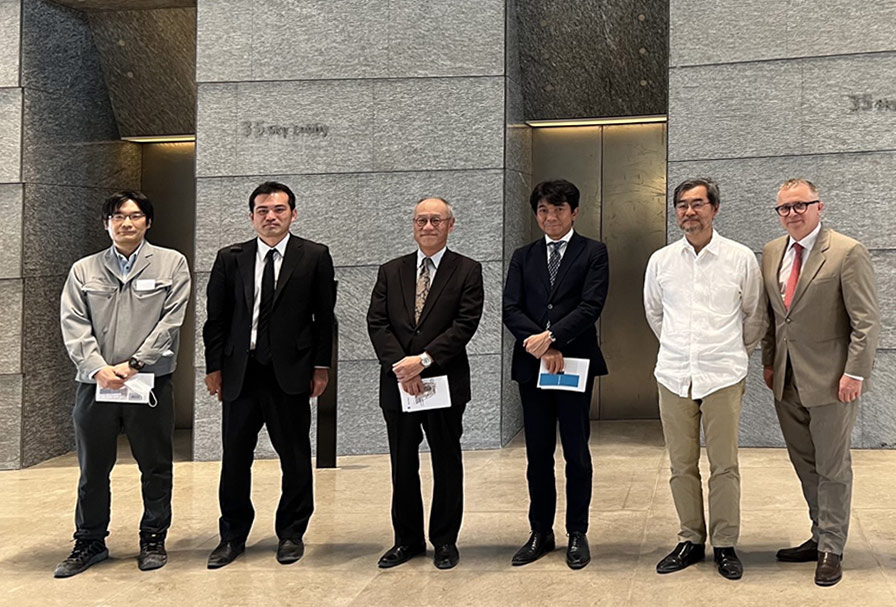 The 200-meter tall high-rise is projected to be the centerpiece of Saudi Arabia's new King Abdullah Financial District, and will host the Saudi Stock Exchange, as well as major banks and financial institutions. The facility's Tier 4-certified data center, stock trading engine and prominent ground floor public data display are unprecedented regional features.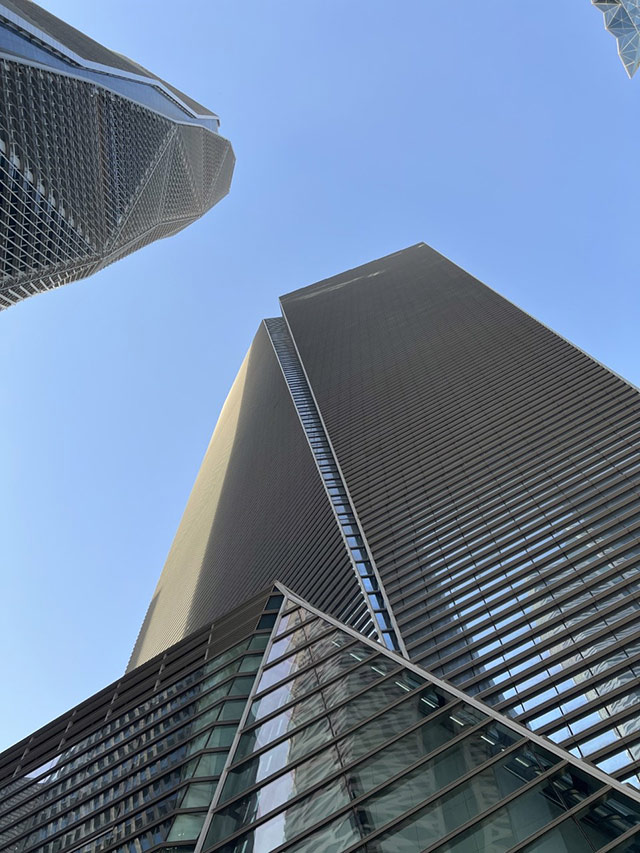 The Ambassador was reportedly impressed by high quality of execution and attention to detail in the Tower's design and construction. Nikken's design for the facility was selected from a field of candidates in an international competition, and includes several high-tech features to minimize the thermal effects of the desert environment. Tadawul Tower won the International Property Awards 2013-2014 Best International High-rise Architecture prize.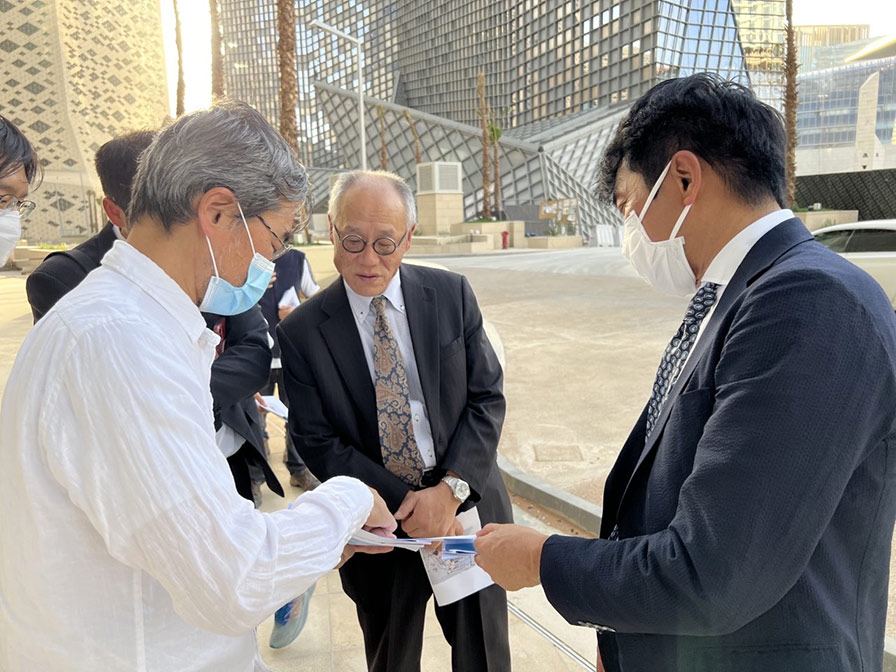 For inquiries:
Nikken Sekkei Ltd
Corporate Communications Section (Overseas)
TEL: (+81)3-5226-3030 FAX: (+81)3-5226-3044 E-mail: media@nikken.jp