Looking Back, Thinking Ahead
Façade as an Interface of Public Realm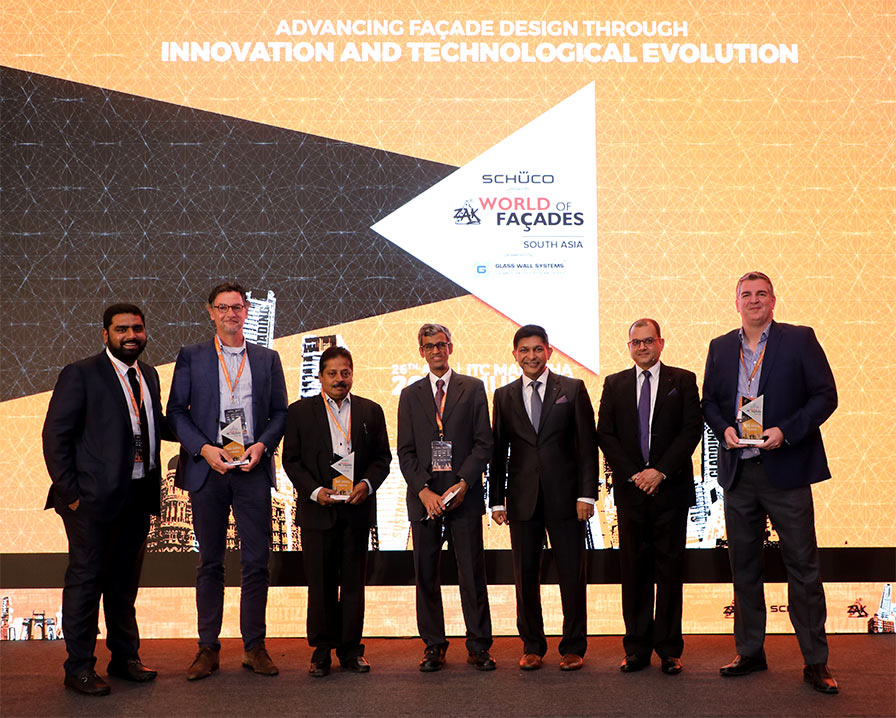 On the 26th of April 2019 Nikken Sekkei was invited as the opening speaker at
Zak World of Façades
held in Mumbai, India on April, an occasion to reflect on past achievements, innovation and the future of sustainability for the region and the world of architecture in general.
During the 60th edition of the event, India's premier conference on Façade Design and Engineering aiming at sharing the various state of art development in the field, Nikken Sekkei's Associate,
Mr Ashish Lahoti
, introduced some of the company's most relevant projects on the subject to the audience, showing the uniqueness of Japanese building façades through Nikken Sekkei's philosophy.
The 350+ attendees in the audience, who included policy makers, architects, designers, developers, façade engineers, façade contractors, and students, had the opportunity to learn more about Nikken Sekkei's philosophy on the matter: the company's approach does not stop at the mere aesthetic design, but goes beyond the function of external skin with a well-thought design that actively contributes to the Public Realm of which the building belongs. The presented projects:
NBF Osaki
(former Sony City Osaki),
Mokuzai Kaikan
,
Coop Kyosai Plaza
and
Tokyu Ginza Plaza
are a clear visual demonstration of how client identity, socio-economic impact and environmental impact are the key elements in determining a building façade. The presentation further explained how the above mentioned criteria have influenced and shaped the aesthetics of a project, the selection of materials, and the technology employed; and how in the process also the development of the urban fabric to which they belong was influenced. Hence, "façades as an interface of Public Realm".
Nikken Sekkei is now adapting its global experience and expertise to the specific needs of the Indian market, while in the process of becoming one of its main players. Past and on-going Nikken sekkei's projects in India include collaborations with Infosys, Godrej Properties Ltd, DLF Group, S.D. Corporation, K Rakeja Corporation, Krisumi Corporation, JICA (Japan International, Cooperation Agency), and others.
For more information about Zak World of Façades: