Nikken Sekkei Speaks at WUF 2020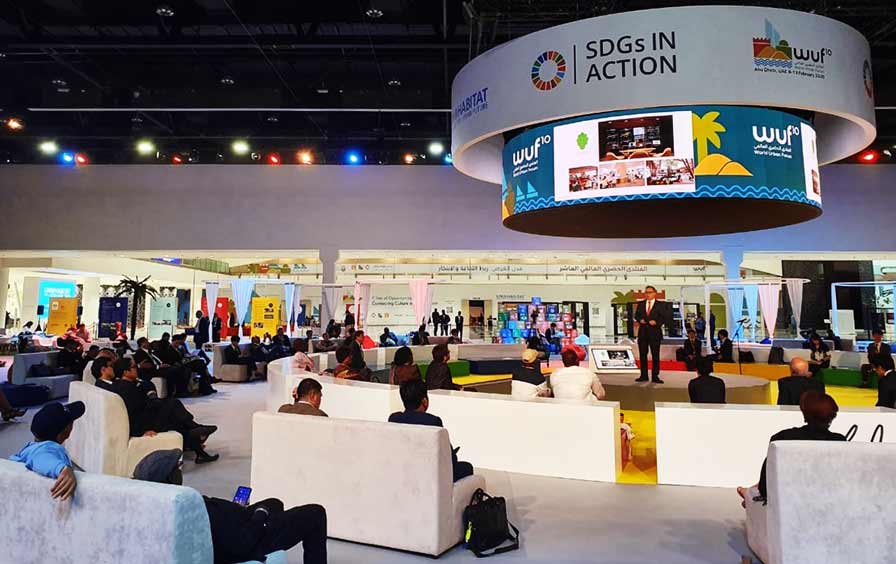 8-13 February 2020. Nikken Sekkei is participating as a key player at the annual World Urban Forum, this year hosted in Abu Dhabi, UAE. During this 10th edition, Nikken Sekkei is showcasing Smart City and TOD as two of the major trends in today's urban planning. The featured projects include Varshavskaya, a Smart City concept for a large scale residential community located in the south of Moscow; and the recently completed world's largest TOD project, in Shibuya – Tokyo.

Among all the eminent speakers invited on stage, Nikken Sekkei's Executive Officer, Mr Fadi Jabri, introduced "Smart Cities: Lessons Learned from Asia to the World" explaining the Nikken Group's approach to the topic and demonstrating its application overseas. The pivotal points of the presentation focused on Nikken Sekkei's bespoken method based on the use of technology and data to solve the problems and demands a city may face; and the importance of the collaboration between Public and Private sectors. Krasnoyarsk, Russia's First realized Smart City project was given as an example.

Organized and convened by UN-Habitat, the World Urban Forum has become the foremost international gathering for exchanging views and experiences on sustainable urbanization in all its ramifications. The inclusive nature of the Forum, combined with high-level participation, makes it a unique United Nations conference and the premier international gathering on urban issues.