The lift-up of the world's longest cantilever is completed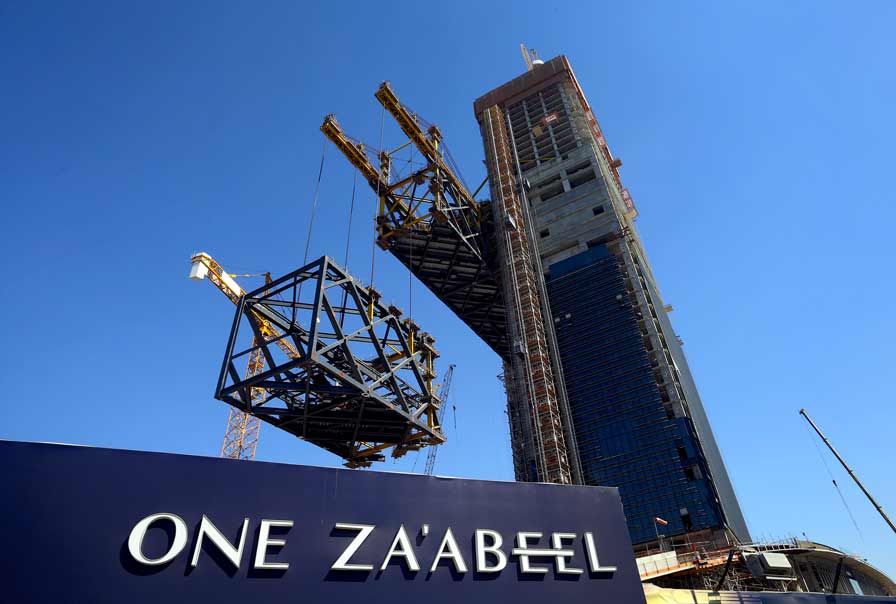 Photo courtesy:NIKKEN SEKKEI
The Link, the world's longest cantilever peaking 100 metres above a busy highway, has been hoisted into place connecting the two towers of the iconic One Za'abeel mixed-use development. This second stage of the lifting represents a significant milestone in the completion of the One Za'abeel project, which began in 2014, and it has been celebrated by representatives of Nikken Sekkei and developer Ithra Dubai. Nikken Sekkei worked as the lead consultancy firm and was responsible for the concept and the design of the entire project.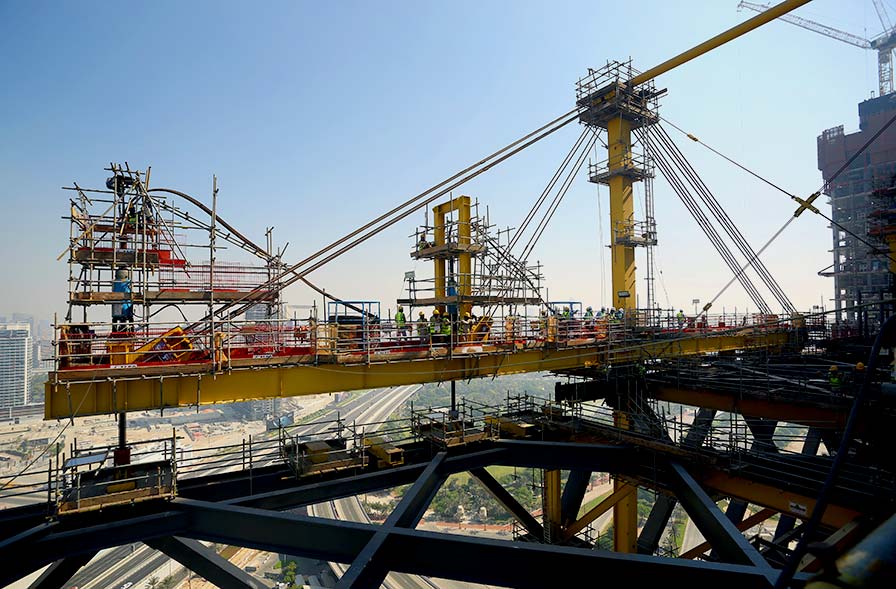 Photo courtesy:NIKKEN SEKKEI
The Link, the 226-metre 9,500-tonne cantilevered structure, represents the "strong bond" between the two graceful "father and son" towers, while its slender projection is a tribute to the pioneering spirit of Dubai. It will feature a range of attractions including Michelin starred restaurants, observation decks, and an infinity pool; all creating a distinctive lifestyle destination.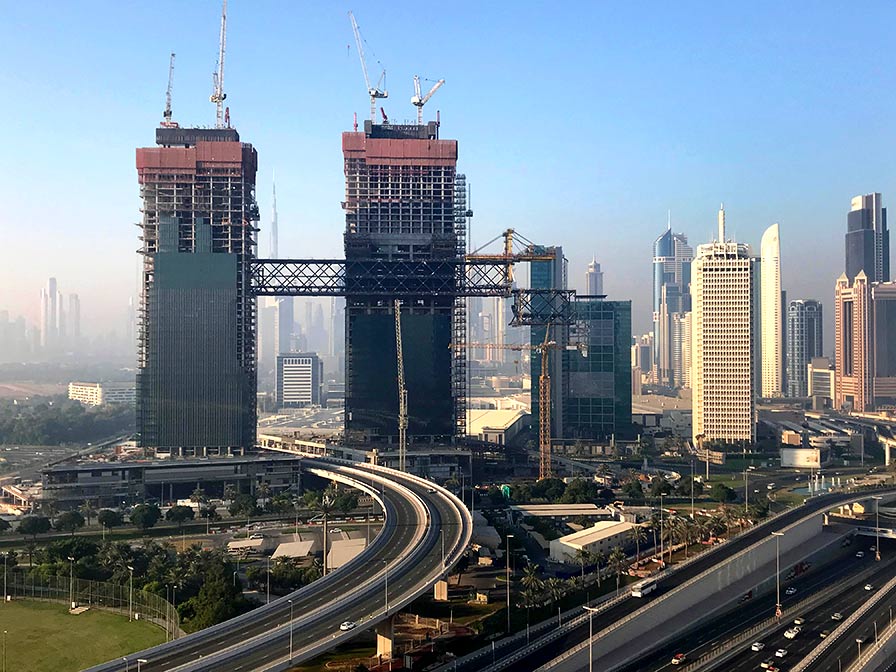 Photo courtesy:NIKKEN SEKKEI
One Za'abeel is located at the heart of the city and at the gate of the Dubai Financial Center. The mixed-use project overlooks a total built-up area of over 470,000 square metres. The development incorporates luxury residences, a One & Only ultra-luxury hotel and serviced apartments, premium Grade-A office spaces, and a retail podium.